Jocks in the Jungle
In 1943, there was no thought of good times for two battalions of Scottish soldiers. For them, India meant a new and unimaginably arduous kind of training. Some of the Black Watch boys had seen action in Somaliland, Crete and Tobruk. Some of the Cameronians had fought the Japs in the Burma retreat. Even for these, such training was trial by ordeal.… Read more...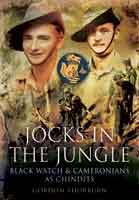 Related Product
Japan's Last Bid for Victory
Robert Lyman's deep knowledge and understanding of the war in Burma, and the great battles at Kohima and Imphal in 1944, are well known. In this book he uses original documents, published works and personal accounts to weave together an enthralling account of some of the bitterest fighting of the Second World War. Not only does he use British sources… Read more...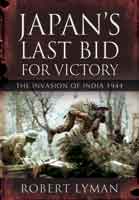 Related Product
---