Armoured Warfare in the Vietnam War
Historian and collector Michael Green shows in this fascinating and graphically illustrated book that the two wars that engulfed Indochina and North and South Vietnam over 30 years were far more armoured in nature than typically thought of. By skilful use of imagery and descriptive text he describes the many variants deployed and their contribution.… Read more...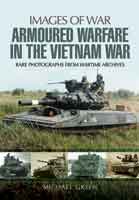 Related Product
Cobra! The Attack Helicopter
The history of the Cobra helicopter is a long and varied one, characterised by extensive deployment in some of the most dynamic theatres of war. Designed in 1965, we are fast approaching the 50th Anniversary of the craft's inception into the world of combat flight, so it seems timely that we should be presented with this, a comprehensive historical… Read more...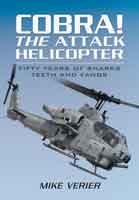 Related Product
---