Murderous Tommies
Much has been written about the soldiers executed during WW1 for military offences, all of whom were conditionally pardoned in 2006. However, until now very little attention has been paid to the cases of men who were tried under the Army Act and executed for murder. The British Army has always been reticent about publicising courts martial and eighty… Read more...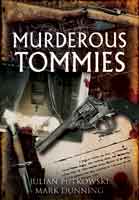 Related Product
The Great War Explained
This is much more than just another book to add to the thousands on The Great War. It sets out to fill a gap. Written for the layman by a layman (who is also an articulate and experienced battlefield guide) it summarises the key events and contributions of key individuals, some well, others unknown but with a story to tell. To get a true picture of… Read more...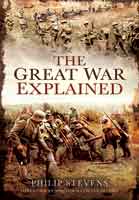 Related Product
---