Leadership in War
In this controversial study, Correlli Barnett examines the strengths and weaknesses of twenty wartime leaders in the nineteenth and early twentieth centuries. He considers the extraordinary difficulties they faced, and analyses how they performed and what they achieved. Were they successful, or were they beaten down by the burden of their roles? His… Read more...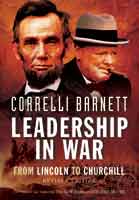 Related Product
Winston Churchill: Portrait of an Unquiet Mind
Dr Andrew Norman approaches Churchill's state of mind from an entirely new medical angle, disproving the commonly held views of medical experts. Lord Moran, Winston's doctor, who was a physician not a psychiatrist, admitted to being powerless to help his patient, who understood all was not well, not understanding his mental condition. The book also… Read more...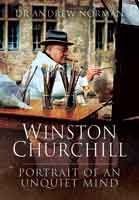 Related Product
---