Day Fighters in Defence of the Reich
Day Fighters in Defence of the Reich is a detailed, comprehensive daily reference to the air operations flown by the Luftwaffe. These operations were designed to combat the daylight strategic missions by the United States Army Air Force targeting the German Reich and the western zone occupied by Germany. This volume is a unique look at the German air… Read more...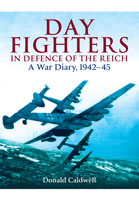 Related Product
Last Days of the Luftwaffe
The end of the Second World War in Europe was an epoch of complete social, cultural and technological upheaval. In the realm of military and aviation history this period was revolutionary. The eclipse of the piston-engine, and the introduction of electronic detection equipment, rockets and airborne weapons in previously unknown quantities changed the… Read more...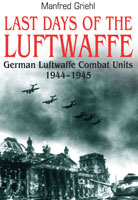 Related Product
---