British Aircraft Carriers
This book is a meticulously detailed history of British aircraft-carrying ships from the earliest experimental vessels to the Queen Elizabeth class, currently under construction and the largest ships ever built for the Royal Navy. Individual chapters cover the design and construction of each class, with full technical details, and there are extensive… Read more...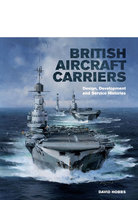 Related Product
Seaforth World Naval Review 2014
Seaforth World Naval Review 2014 Since its launch in 2009 this annual has rapidly established a reputation as an authoritative but affordable summary of all that has happened in the naval world in the previous twelve months. It combines the standing features of regional surveys with one-off major articles on noteworthy new ships and other important… Read more...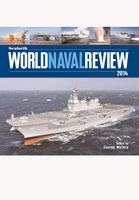 Related Product
---