Graham Ibbeson The People's Sculptor
'Just William'. The name conjures memories of Richmal Crompton's favourite character. No childhood was complete without the outrageous exploits of William and his constant companions, 'The Outlaws.' Sculptor Graham Ibbeson was beguiled by the words in the bestselling books and by the portrait of William on the front covers, a cheeky boy with… Read more...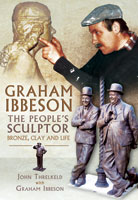 Related Product
YouTube videos are unavailable because you have chosen to turn off third party cookies for enhanced content. Visit our cookies page to review your cookie settings.
Barnsley's Best
When people think of a World Cup manager from Barnsley, Mick McCarthy instantly springs to mind for his exploits with Ireland. But did you know one man from the town took a country to the semi-finals long before McCarthy had even kicked a ball. Barnsley's Best pays tribute to the those who have flown the flag on the biggest stage and, not content with… Read more...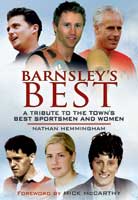 Related Product
---