---
The river Aisne flows east to west through its namesake region until it reaches the river Oise. During the First World War it also gave its name to three separate battles: an Anglo-French counter-offensive following the Battle of the Marne in 1914; a key battle of the Nievelle Offensive in 1917; and Operation Blucher during the German Spring Offensive of 1918.
Aisne 1914
The 1914 Battle of the Aisne, officially from 12 – 15 September, came about as a result of the German retirement from the Battle of the Marne, which took place further south as the huge conscript armies of France and Germany jostled for position almost within sight of Paris. By the time the British arrived on the Aisne the battle line stretched some… Read more...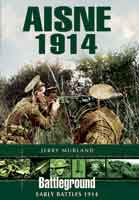 Related Product
Battle on the Aisne 1914
The River Aisne featured prominently in August 1914 during the Retreat from Mons. A month later it was the scene of further desperate action when the British Expeditionary Force re-crossed it in their unsuccessful attempt to dislodge the German Army entrenched along the crest of the slopes on its northern bank. Having already fought three major engagements… Read more...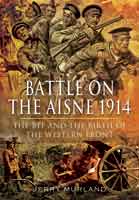 Related Product
---