With the SAS and Other Animals
In 1970 at the height of the Cold War, the young Sandhurst-trained Sultan Qaboos of Oman, with secret British military backing, took on the communist rebels in a fierce but little known war. Along with regular British Army and 'contract' officers, the SAS played a key role in this bitterly fought but ultimately successful campaign. The value of winning… Read more...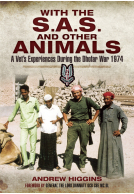 Related Product
Heal Your Dog the Natural Way
The popular vet and animal homeopath, Richard Allport, shows how to heal your dog naturally through foods, homeopathy, herbal medicine and a variety of other methods, many of which can be done at home. A radio regular, Richard understands both dogs and their owners and combines his expertise with accessible language to show readers how to treat their… Read more...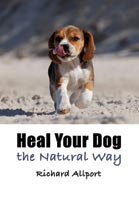 Related Product
---