Air Raid Shelters of the Second World War
This fascinating wartime social history accounts the establishment and use of Air Raid shelters in Britain during the Blitz of World War II. Chapters cover the nature and locations of the raids, the diversity of shelters and the 'culture' and nostalgia of shelter life. The author looks at contemporary developments such as urban archeology, and collecting… Read more...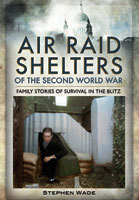 Related Product
YouTube videos are unavailable because you have chosen to turn off third party cookies for enhanced content. Visit our cookies page to review your cookie settings.
Walking The London Blitz
This is a fascinating and highly informative guidebook to the Capital which will be invaluable to those who wish to understand what Londoners went through during the Second World War. By means of five easily manageable walks, the reader is transported back to those dark days of devastating destruction. Using rich anecdotes and first-hand accounts the… Read more...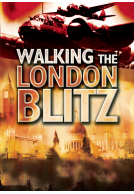 Related Product
---