---
Pen and Sword have a strong tradition for publishing biographies, particularly first hand accounts. Autobiographies have always been a cornerstone of our publishing list and we have a rich history of important original accounts of key battles in history. First hand accounts always tell a unique story. We always learn something new about a battle no matter what role the author played. The key part was that they were an eyewitness to events and uniquely qualified to enhance our study of history.

We are immensely proud of this collection of Biographies which have taken many years to build up and now is broken down by conflict.
Once a Hussar
Once a Hussar is a vivid account of the wartime experiences of Ray Ellis, a gunner who in later life recorded in this well-written, candid and perceptive memoir the conflict he knew as a young man seventy years ago. As an impressionable teenager, fired with national pride, he was eager to join the army and fight for his country. He enlisted in the… Read more...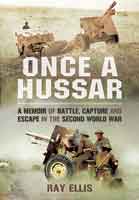 Related Product
Commando to Captain-Generall
This is the story of Brigadier Peter Young (1915-1988), a highly decorated soldier who was one of the founding members of 3 Commando, rising during WWII from 2 Lt to Brigadier in the space of 6 years. His battle honours include Vaagso, Dieppe, Sicily, Italy, Normandy and Burma. A career soldier, he returned to his parent regiment, the Beds and Herts,… Read more...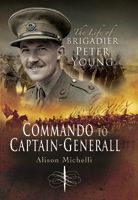 Related Product
---