Links
---
Family History
Federation of Family History Societies

The Federation of Family History Societies (FFHS) is an educational charity which exists to represent, advise and support its membership of family history societies and other genealogical organisations world-wide.
Kent family history society

We are the largest and oldest Family History Society in Kent, with over 4,000 members worldwide and with branches in Ashford, Canterbury, Deal, Maidstone, Medway (Strood), Thanet (Birchington) and on the Internet.
Doncaster Family History Society

Founded in 1980 and currently has approx 500 members worldwide.
Essex Society For Family History

Promotes the study of family and local history. News calendar and research centre bases in Colchester, Harlow, Saffron Walden and Southend on Sea.
Old Postcards Ect

A unique vision of a lost world can be found in each vintage postcard. Have we got a vintage view of YOUR special place? Visit our website for postcards, family history & genealogy.
Family History UK - Free UK Genealogy Help & Research

Family history UK is the latest free UK family tree genealogy and ancestry community portal site, connecting ancestors and living relatives all over the UK. Free UK Genealogy Help & Research.
Maritime
Naval History Net

Naval History of the First and Second World Wars, Falklands War, and much more.
Maritime History - UK Sailing Index

For Sailing related web sites in the UK and Ireland including cruising Yacht Clubs, Chandlery, Yacht Brokers, Yacht Charter, Sailing Dinghies and Yacht Marinas.
Navy News - Reporting from the fleet

The online version of the official newspaper of the Royal Navy, Navy News, which has been reporting on all that happens in the Senior Service and the wider community since 1954.
Eastbourne Model Powerboat Club

Our prime activity is an informal gathering of like minded people, "playing" with semi-scale models.
Aviation
HMForces.co.uk

A social networking site providing career advice for members of the Royal Navy, Royal Marines, Army, Territorial Army, Special Forces, and spouses.
Cross & Cockade International

Cross & Cockade International (CCI) is the First World War Aviation Historical Society. There are around 1,500 members in 25 countries all over the world.
FlyPast

FlyPast is internationally regarded as THE magazine for aviation history and heritage. Having pioneered coverage of this fascinating world of 'living history' since 1980, FlyPast still leads the field today.
The Pegasus Archive

Details operations of the forces in Sicily, Normandy, and Arnhem, as well as the unit's origins. Includes photos, biographies, unit histories and statistics.
Aircraft of World War II

Large colection of WWII Aircraft in searchable database, Thousands of photos, Large World War II Aircraft Discussion Board.
British History
British Military Store

British Military Store has been trading for 2 years in replica Military memorabilia. Selling a variety of different types or products ranging from Clothing to Lapel badges and Lighters. Each of these products are hand crafted and unique to British Military Store.
Britain at War Magazine

Britain at War Magazine. Britain At War is an exciting magazine packed with articles about Britain during both world wars.
www.MilitaryArchiveResearch.com

Conducts research into British military history at The National Archives, British Library (Newspapers section and India Office), and other main archives. Genealogical and operational aspects of all three branches considered (Army, RN, RAF etc). Competitive rates
Hello Yorkshire

A fantastic website and blog giving you information on everything in Yorkshire. Holidays, accommodation, events, reviews and tourist information.
Napoleonic
J David Markham

International Napoleonic Society. J David Markham Many historians have dedicated their careers to the study of Napoleonic History, and I am proud to have joined their ranks.
Redcoats Against Napoloen

Welcome to my website. Here you can find information regarding my first book, "Redcoats Against Napoleon", and articles which I shall publish here on a monthly basis
Napoleon Series

The Napoleon Series is dedicated to the study of Napoleon Bonaparte and his times. Come exchange ideas and talk about our favorite subject!
Medieval History
Medieval and Middle Ages History

Medieval and Middle Ages History Timelines for kids and adults. Explore the history of the Medieval period from the time of Alfred the Great through the Norman Conquest and up to the start of the Tudor Age. Detailed Timelines contain events for years between 800 and 1547.
Medieval Period - Castles, Weapons, Torture Devices and History

Overview of the Medieval Period looking at a variety of societal aspects and structure, including art, castles, weapons, social roles and laws.
Ancient History
King Leonidas and the 300 Spartans of Thermopylae.

This website is dedicated to King Leonidas, the 300 Spartans, 700 Thespians and other Greek warriors who fought to the death.
BBC Ancient History

Ancient History section of the BBC History website.
Internet Ancient History Sourcebook

The Internet Ancient History Sourcebook has expanded greatly since its creation, and now contains hundred of local files as well as links to source texts throughout the net.
Ancient Civilizations

Provides information on ancient civilizations from throughout the world.
World War One
World War One Cemeteries

A site of remembrance and comprehensive guide to the military cemeteries and memorials of Belgium, France, Great Britain and throughout the world. We currently have over 3000 photographs plus information on Military Cemeteries and Memorials.
The Great War Magazine

The Great War magazine (1914-1918) is printed and published bi-monthly and each issue is packed with personal stories, letters and diaries from those who served. Launched in 2001 this highly popular magazine is dedicated to the Great War, to those who perished and those who returned.
Western Front Militaria

One stop resource for WW1 artefacts and Militaria as well as information and images ( both period and contemporary) of the Flanders and Somme battlefields. Individual's stories and CWWGC information too.
World War Two
WWII Connection

ww2connection online store sells Second World War signed books and prints. WW2 veteran autographs, World War 2 art.
The Battle of Berlin world war 2 history

We provide great insights into major world war 2 battles.Also you can find informations about weapons that was used in ww2.
British Resistance Archive

A 'not for profit' on-line public resource and internal network for researchers who focus on the British Resistance Movement during WW2.
General History
Army Clothing

We specialize in Military Embroidered Clothing including T-Shirts, Fleece, Sweatshirts, Polo and Corporate Shirts, Vests and Beanie Hats and more.
Chivalry and War

Stephen Cooper- The author of The Real Falstaff.
Through their eyes 2

A Military Photo archive built up from original WW1 & WW2 Photo albums .
The History Channel

Explore HISTORY shows, watch videos and full episodes, play games and access articles on historical topics at History.com
BBC History

Explore history with the BBC from the Egyptians to the World Wars. Browse through timelines and articles, read biographies and play games.
The Royal British Legion

The Royal British Legion provides help and welfare to the serving and ex-Service community and their families.
The National Memorial Arboretum

The National Memorial Arboretum, the UK's Centre of Remembrance, is free and open every day. Set in 150 acres of trees and gardens, the Arboretum is filled with interesting and unusual features.
Wehrmacht History 1935 to 1945

The primary focus of Wehrmacht History is on all military vehicles planes, ships, and weapons from 1935 to 1945.
Battlefield History TV

This website is dedicated to King Leonidas, the 300 Spartans, 700 Thespians and other Greek warriors who fought to the death
Tim Newark Historian

Tim Newark was born in 1961 on St George's day. He was educated at Brentwood County High School in Essex and studied the History of Art at University College London and the Warburg Institute. In 1979, his first book Medieval Warfare (Jupiter) was published while he was still at school.
Leger Battlefield tours with Specialist Guides




Walk in the footsteps of heroes, on a Leger Battlefield Tour with Specialist Guides. If you want to understand our nation's and your family's history, there is no better way than to actually visit the battlefield sites and the places where history was made. Choose from more than 55 tours including, WWI and WWII and other campaigns.
Rose Cottage Publications

The most infamous Scottish Border Reiver (Robber) of the 16th century was William Armstrong of Kinmont, immortalised in the Ballad by Sir Walter Scott. The book is both fact, taken from primary sources, and a fictional account of Kinmont's capture and rescue from Carlisle castle in 1596.
Military History Encyclopedia on the Web

Military History Encyclopedia on the Web hopes to become your first port of call for any aspect of Military History.
Warfare Magazine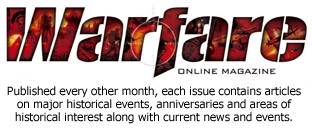 Published every other month, each issue contains articles on major historical events, anniversaries and areas of historical interest along with current news and events. Warfare is presented in a modern and readable style loaded with videos, animated content and interactive adverts.
Rehab Recovery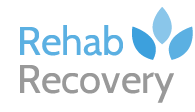 Rehab Recovery offers resources for veterans affected by addiction and mental health issues.
The Silent Enemy: How PTSD Damages Our Soldiers

An infographic aiming to raise awareness about PTSD in the military
Battle Scene Productions

Preserving the memory of all Veterans past & present through historical military related dioramas. We create realistic upscale Military Dioramas, using commercially available collectible toy soldiers and accessories. BSP also custom design and create to your specifications.
Wehrmacht History 1935 to 1945

The primary focus of Wehrmacht History is on all military vehicles planes, ships, and weapons from 1935 to 1945 used by Heer (army), Luftwaffe (Airforce), Kriegsmarine (Navy), U-boats (Submarines), Waffen SS (Hitler's Elite), and secondary their Leaders.
Military Vehicle and Militaria Marketplace

The world's largest and busiest military marketplace for Military Vehicles, Militaria and Deactivated Weapons. Full listings of Military Vehicle events, Militaria Fairs and Re-enactor, Living History events, Auctions and Disposal Sales.
Invicta Military Vehicle Preservation Society

Invicta Military Vehicle Preservation Society welcomes miiltary vehicle owners and enthusiasts to the world's favourite Military Vehicle club.
www.shirleyharrison.com

Website of author Shirley Harrison. She will be updating you with writing news, new releases, re-releases in the e-book format, and excerpts of upcoming novels.
The Historic UK

The History and Heritage Accommodation Guide. Featuring cottages, castle hotels, historic B&B's and a history magazine.
The Sterling Redemption

Includes backgrounds on authors James Edmiston and Lawrence Kormornick with updated news and blogs. Reviews of the book are also included. Follow James' campaign for a public apology from David Cameron.
Heritage and History

Buildings, plants, food and family history, culture and heritage ...
www.soviet-power.com

Soviet Army uniforms, hats, boots, badges, medals and other military surplus for sale
Argunners Magazine

Argunners is an independent online historian and collector's magazine, dedicated to the militaria and history of both Axis and Allied powers during World War 1 & 2. Argunners is a central resource offering the latest militaria and war history news, journals, articles and press releases related to these themes.
Support for Military Veterans Starting a Business

A comprehensive guide to what support is available for military veterans starting a business, via Company Debt.com.
War Gaming
The Miniatures Page

Web magazine devoted to wargaming with miniatures. All genres
Mini Wargames

Offers figure games, war games, gaming, military history in a monthly magazine.
Wargame News and Terrain

Daily updated wargame news blog dedicated to bring you the latest news from the industry including reviews, releases, promotions and much more!
True Crime
The White Chapel Society

The Whitechapel Society 1888 promotes the study of the Whitechapel murders and the social impact that this event had on the East End of
American Police Beat Magazine

American Police Beat Magazine - The Leading Law Enforcement Publication. The Police Magazine for Cops.
Transport History
Railway & Canal Historical Society




The Railway & Canal Historical Society is for everyone with an interest in the history of transport in Britain — not just inland waterways and railways, but also tramroads, roads, aviation, coastal shipping, ports and pipelines — from pre-Roman times to the day before yesterday.
12 Amazing Facts You Probably Didn't Know About WWII Jeeps

Did you know Jeeps were created as a result of the ever looming threat of WWII? Today Jeeps are one of the most popular vehicles of choice for off-roading enthusiasts. There are dozens of Jeep variants to choose from, but none are as iconic as the original WWII Jeep. Here are 12 facts you probably didn't know about these first Jeeps. Many thanks to Kyle and Ms Martin's class for sharing this article.
---