100 Years War: Agincourt 1415
On the 25th October 1415 Henry Vs small and dispirited Anglo/Welsh Army destroyed a vast French Army at Azincourt. This programme looks at not just this iconic battle immortalised by Shakespeare and many other authors but the campaign that led up to this final great English victory of the 100 Years War when the Yeoman of England reigned supreme on… Read more...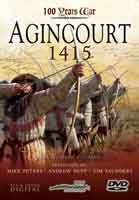 Related Product
100 Years War: Crecy 1346
On 11 July 1346 the Anglo/Welsh army of Edward III started to disembark in the bay at St Vaast in the Cotentin Peninsula. In a period of 12 months this army won 3 major battles Caen, Blanchtaque and Crecy and captured Calais, which would remain in English hands until 1558 a thorn in the side of France. This campaign was the first major chapter in the… Read more...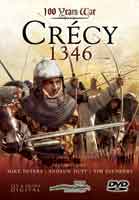 Related Product
---