Aviation Assault Battle Group Afghanistan
The Black Watch, 3rd Battalion The Royal Regiment of Scotland Battle Group deployed on Op HERRICK 10 to Afghanistan for six months during the summer of 2009. Its role was that of Aviation Assault Battle Group and its main task was raiding into insurgent-held areas in both Helmand and Kandahar Provinces. The Battle Group was dubbed the 'flying squad'… Read more...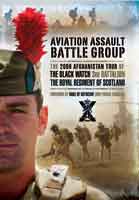 Related Product
Lifeline in Helmand: RAF Front-Line Air Supply in Afghanistan
Lifeline in Helmand tells the story of the Royal Air Force tactical transport force operating in one of the most dangerous regions in the Afghanistan campaign – Helmand province. The Chinook helicopters of 1310 Flight fly heavy-lift and trooping missions to remote Forward Operating Bases and in direct support of Deliberate Ground Operations. They… Read more...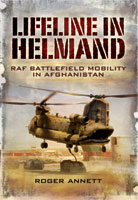 Related Product
---