Night Fighter Navigator
Yorkshireman Dennis Gosling joined the RAF on May 24 1940. Having completed his training he was posted to 219 Squadron flying the night-fighter version of the Beaufighter from Tangmere in 1941. As a navigator, he became part of a two-man team that would endure throughout his first operational tour. In those infant day of radar interception he honed… Read more...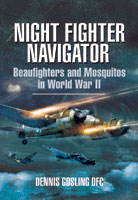 Related Product
Swords and Swordsmen
This magnificent book tells the story of the evolution of swords, how they were made, how they were used, and the people that used them. It doesn't claim to give comprehensive coverage but instead takes certain surviving examples as landmarks on a fascinating journey through the history of swords. Each is selected because it can be linked to a specific… Read more...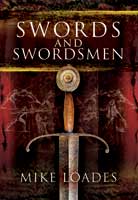 Related Product
---