Gunther Pluschow
Gunther Plüschow of the German Imperial Navy holds a unique place in history - during the First World War he was the only German prisoner of war ever to escape from the British mainland and make it all the way back to the Fatherland. Yet, although his daring break for freedom in 1915 is astonishing in its own right, Plüschow was much more than simply… Read more...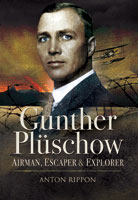 Related Product
Prisoners of the Kaiser
Drawing on the memories of the last surviving prisoners of the 1914-1918 war, this book tells the dramatic story of life as a POW in Germany. Stories include the shock of capture on the Western Front, to the grind of daily life in imprisonment in Germany. Veterans recall work in salt mines, punishments, and escape attempts, as well as the torture of… Read more...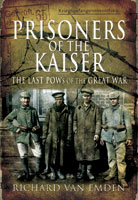 Related Product
---