A Postcard History of the Passenger Liner
From around 1880 for almost 100 years shipowners commissioned a wealth of paintings that depicted, as well as their magnificent liners, the routes they travelled, their exotic destinations, and life on board. These paintings, rich in imagination and atmosphere, appeared on posters and postcards to advertise the companies and their ships; and so was… Read more...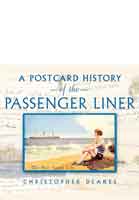 Related Product
A Century of Sea Travel
This book is a voyage through the life of the passenger steamship, a voyage described by travellers who sailed on these vessels, and it carries within it their thoughts and experiences, mirrored here in words and pictures. The pictures are memories of ships and places in times gone by, glimpses of steamship travel through the years. In memoirs and… Read more...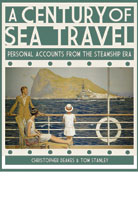 Related Product
---