Warships of the Napoleonic Era
Between 1793 and 1815 two decades of unrelenting naval warfare raised the sailing man of war to the zenith of its effectiveness as a weapon of war. Every significant seapower was involved in this conflict, and at some point virtually all of them were arrayed against Great Britain. A large number of enemy warships were captured in battle, making them… Read more...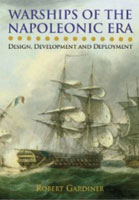 Related Product
Nelson's Battles
Horatio Nelson was a hero from the time when his dramatic initiative won the battle of St Vincent in 1797, while his last battle, at Trafalgar, reduced the enemy naval forces so thoroughly that they were no longer able to have any bearing on the outcome of the war. As well as being a brilliant study of those naval battles which played such an important… Read more...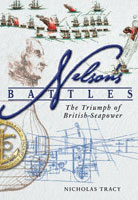 Related Product
---