British Music Hall
'The music hall ...had no place for reticence; it was downright, it shouted, it made noise, it enjoyed itself and made the people enjoy themselves as well.' W.J. MACQUEEN POPE Music Hall lies at the root of all modern popular entertainment. With stars such as Marie Lloyd, Harry Lauder and Dan Leno, it reached its glorious, brassy height between 1890… Read more...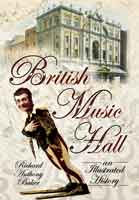 Related Product
The Courage of Cowards
To many they were nothing more than cowards, but the 'conchies' of the First World War had the courage to stand by their principles when the nation was against them... An innovative new history of conscientious objectors during the First World War. Drawing on previously unpublished archive material, Karyn Burnham reconstructs the personal stories of… Read more...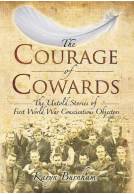 Related Product
---