Special Operations: The Saint Nazaire Raid
Building on the success of various Commando Raids during 1941, Headquarters Combined Operations moved up the scale of size and complexity by electing to attack and deny the only dry dock that could take a German battleship for repairs, the Normandie Dock at St Nazaire on France's Atlantic coast. The problem was that the port was miles up an estuary… Read more...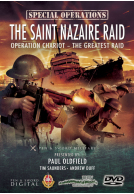 Related Product
1st Leibstandarte - Adolf Hitler SS Panzer Division
Possibly the most famous of Hitler's SS panzer divisions was the Leibstandarte; it bore his name and shared his fanaticism. The Leibstandarte had proved itself to be highly effective in battle and had fought in virtually all of Germany's campaigns since 1939, justifiably earning the label 'elite'. However, constantly called back to the front to stem… Read more...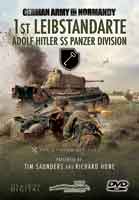 Related Product
---