---
Quizzes

A Century of Tank Warfare

September 2016 marks the 100th anniversary of the first tanks used in The Great War Battles. Why not test your knowledge with our latest quiz on a century of tank warfare?

Start the Quiz

---
Armoured Warfare in the Italian Campaign 1943-1945
The Second World War campaigns in North Africa, on the Eastern Front and in northwest Europe were dominated by armoured warfare, but the battles in Italy were not. The mountainous topography of the Italian peninsula ensured that it was foremost an infantry war, so it could be said that tanks played a supporting role. Yet, as Anthony Tucker-Jones demonstrates,… Read more...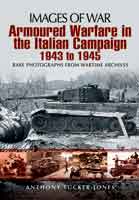 Related Product
Armoured Warfare in the Vietnam War
Historian and collector Michael Green shows in this fascinating and graphically illustrated book that the two wars that engulfed Indochina and North and South Vietnam over 30 years were far more armoured in nature than typically thought of. By skilful use of imagery and descriptive text he describes the many variants deployed and their contribution.… Read more...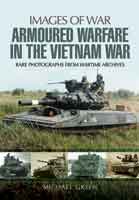 Related Product
---