How to Stay Fit and Healthy During Pregnancy
We are constantly bombarded with information about diet and fitness and how important this is to a healthy lifestyle, and there is an increasing focus on pregnancy as a phase of life when this really matters. Sifting out the evidence-based, accurate information can be a challenge, and that's where How to Stay Fit and Healthy during Pregnancy comes… Read more...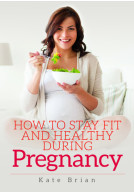 Related Product
The Real Beatrix Potter
The Real Beatrix Potter is a fascinating and revealing biography of one of the world's most cherished children's authors. Beatrix Potter's famous little white books have enchanted generations of young readers who adored the characters she created and of course her own distinctive illustrations. Born into a typically repressed Victorian family it was… Read more...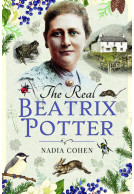 Related Product
---