---
The ancient world is an exciting period for military history. Full of epic battles, desperate sieges and the exploits of great generals whose fame has survived the intervening millennia - men like Alexander the Great, Hannibal and Julius Caesar. Pen & Sword's rapidly expanding Ancient History book range aims to provide well-researched, full-length studies covering the history of warfare from the earliest armies to the fall of Rome and the Rise of Islam. Analysis of armies, narratives of campaigns, battles and sieges and biographies of individual generals - it's all here.
Marcus Agrippa
Marcus Agrippa personified the term 'right-hand man'. As Emperor Augustus' deputy, he waged wars, pacified provinces, beautified Rome, and played a crucial role in laying the foundations of the Pax Romana for the next two hundred years – but he served always in the knowledge he would never rule in his own name. Why he did so, and never grasped power… Read more...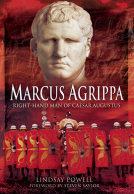 Related Product
Swords and Swordsmen
This magnificent book tells the story of the evolution of swords, how they were made, how they were used, and the people that used them. It doesn't claim to give comprehensive coverage but instead takes certain surviving examples as landmarks on a fascinating journey through the history of swords. Each is selected because it can be linked to a specific… Read more...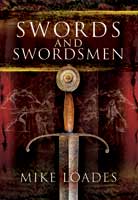 Related Product
---