Logistics in the Falklands War
While many books have been written on the Falklands War, this is the first to focus on the vital aspect of logistics. The challenges were huge; the lack of preparation time; the urgency; the huge distances involved; the need to requisition ships from trade to name but four. After a brief discussion of events leading to Argentina's invasion the book… Read more...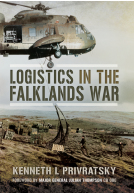 Related Product
Chinese Hordes and Human Waves
The North Koreans' attack on their Southern neighbours in 1950 shocked and surprised the World already in the grip of the Cold War in Korea. The conflict rapidly escalated with China soon heavily involved on one side and the United Nations on the other. The author, then a young Gunner officer, found himself in the midst of this very nasty war. He describes… Read more...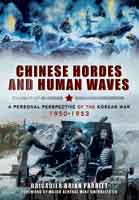 Related Product
---