The Wedding Feast War
The last of the nine Frontier Wars fought between 1799–1877 was in many ways a 'prequel' to the more famous Zulu War of 1879, featuring as it did many of the British regiments and personalities who were to fight at Isandlwana, as well as being the final defeat of the Xhosa people and their reduction to lowly workers for the colonists. This war saw… Read more...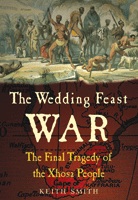 Related Product
Into the Jaws of Death
Between the Crimean War and the dawn of the 20th century, the British Army was almost continuously engaged in one corner of the globe or another, in military operations famously characterized by Kipling as the 'savage wars of peace'. In his new work on the most dramatic Victorian campaigns Mike Snook bring's the most dramatic clashes of the age of… Read more...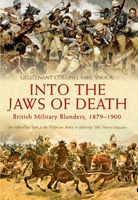 Related Product
---