North Africa in WWII
WWII
---
Born of the Desert
Born of the Desert is a classic account of the early years of the SAS. The Special Air Service was formed in 1941 and quickly earned a reputation for stealth, daring and audacity in the Western Desert Campaign. This elite force utilised the endless expanse of the desert to carry out surprise attacks and hit and run raids behind the Afrika Korps' lines,… Read more...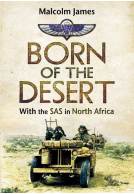 Related Product
With The East Surreys in Tunisia and Italy 1942 - 1945
The East Surreys were in near continuous action from November 1942, when they landed in North Africa (Operation TORCH) through to the end of hostilities in May 1945. During these three years of bitter fighting they cleared the Germans from Tunisia, took part in Operation HUSKY, (the invasion of Sicily) and fought up through Italy as far as the River… Read more...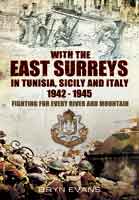 Related Product
---