Hitler's Spyplane Over Normandy 1944
This is the story of the Arado 234, an aircraft that on one day in 1944, in the skies above Normandy, heralded the beginning of a new era in aviation: the jet era... For more than a century, the aviation industry has experienced continual change and upheaval. Many individuals have contributed to this field of developmental aviation over the course… Read more...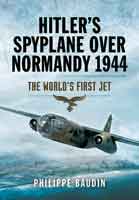 Related Product
Bomber Pilot on the Eastern Front
Soviet bombers played a vital role in defeating the Germans on the Eastern Front, yet their contribution is often forgotten. This graphic memoir should help to set the record straight. The author, a leading Soviet bomber pilot who flew throughout the conflict, tells his story from the desperate days of the German assault in 1941 to the point where… Read more...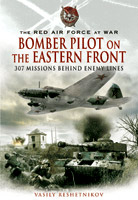 Related Product
---