German Forces & Weaponry in WWII
WWII
---
Luftwaffe Flak and Field Divisions 1939-1945
In true Images of War Series style, this authoritative book tells the unique story of Hitler's Luftwaffe Flak and Field Divisions in words and rare images. From the outset of WW2, Go¨ ring's Luftwaffe Flak units saw extensive fighting with their 2cm, 3.7cm and deadly 8.8cm anti-aircraft guns. By the time of the Nazis' invasion of Russia, Luftwaffe… Read more...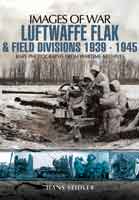 Related Product
Stuka: Hitler's Lethal Dive Bomber
The photographs in this collection belonged to Luftwaffe Stuka rear gunner and radio operator Erich Heine. The collection includes photographs of flights of Stukas in formation, operating training aircraft, and a selection of different Luftwaffe uniforms and flight gear. The photographer was based for a period in Czechoslovakia, was shot down over… Read more...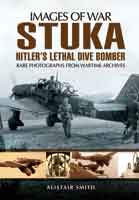 Related Product
---