German Forces & Weaponry in WWII
WWII
---
The Waffen SS in Combat
This is the photographic history of the Waffen-SS in combat on all fronts. The short six year history of the Waffen SS spanned triumph and disaster, and their story can be traced through these powerful images, which clearly document the reality of combat from 1940 to 1945. These rare images span the combat history of the Waffen-SS from the optimism… Read more...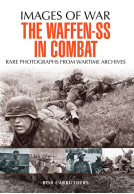 Related Product
Stuka: Hitler's Lethal Dive Bomber
The photographs in this collection belonged to Luftwaffe Stuka rear gunner and radio operator Erich Heine. The collection includes photographs of flights of Stukas in formation, operating training aircraft, and a selection of different Luftwaffe uniforms and flight gear. The photographer was based for a period in Czechoslovakia, was shot down over… Read more...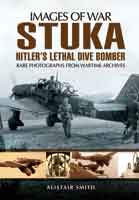 Related Product
---