---
Quizzes

250 years of HMS Victory

Just how much do you know about one of Britain's most famous ships, HMS Victory? She was launched 250 years ago and most famously saw action as Nelson's flagship during the Battle of Trafalgar in 1805. Since the 1920s she has been preserved as a museum of the Georgian Navy in dry dock in Portmouth's Historic Dockyard.

Start the Quiz

---
Special Operations: The Saint Nazaire Raid
Building on the success of various Commando Raids during 1941, Headquarters Combined Operations moved up the scale of size and complexity by electing to attack and deny the only dry dock that could take a German battleship for repairs, the Normandie Dock at St Nazaire on France's Atlantic coast. The problem was that the port was miles up an estuary… Read more...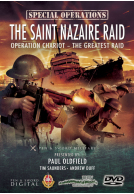 Related Product
The War of the Motor Gun Boats
Tony Chapman was born in Southampton in 1924. Aged 16 he watched with horror as the historic High Street of Southampton burnt to the ground in a firestorm caused by a heavy German bombing raid on the night of 30 November 1940. He vowed to join up and fight back. Tony joined the Navy. Within hours of being posted to his first Motor Gun Boat, Telegraphist… Read more...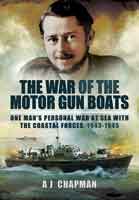 Related Product
---